BURNING DOWN THE HOUSE
STEP ONE: Create a large body of amazing songs (111 to be exact)
This step is 15% complete
STEP TWO: Create 333 small oil paintings on properly gessoed wood panels
This step is 13% complete
STEP THREE: Create all the graphic design for Print and Internet, including merch
This step is 95% complete
STEP FOUR: Reinvent my company and get it legally 'bulletproof' for LICENSING
This step is 1% complete
STEP FIVE: Work with leaders in the field of Augmented Reality to bring added VALUE to their headsets/viewers, programs, apps, etc.
This step is 2% complete
This is The Room for 333 Squares Art / Music Project™ by Ken D. Webber
------------------------------
11/29/2018 --- The Phoenix MUST burn. Artists reach a point where in order to move forward they must essentially 'burn down the house and run naked through the streets.' This is not a final diary entry. This is notice that I have taken up the torch to destroy and lay waste to my online presence so that a new foundation can be built upon its ashes. I am going to disappear for several years in order to complete my plans. I will return when the music and oil paintings are completed and the field of Augmented Reality is ripe for domination in the marketplace. This will occur when parity is reached with smart phones. That is to say, when the fashion of AR is generally acceptable, when the price of AR drops to equal that of your average smart phone, and when there are freely available programs for musicians and artists to create their own AR content without having to learn 3-4 obscure computer languages and/or sell out their rights(souls) to the Bill Gates and Mark Zuckerbergs of the world.
I have already burned my Twitter account. Next is my Youtube channel and my Bandcamp page.
Facebook will remain because it is widely used by my family and friends to stay in touch. I own and control two websites, www.kendwebber.com and www.plagueofsmiles.com and they will remain up as placeholders for the future. I will update the percentages as the work is completed so you have some idea where the project stands.
Sincerely,
Ken D. Webber CEO of Plague of Smiles LLC
kensmindmovie@hotmail.com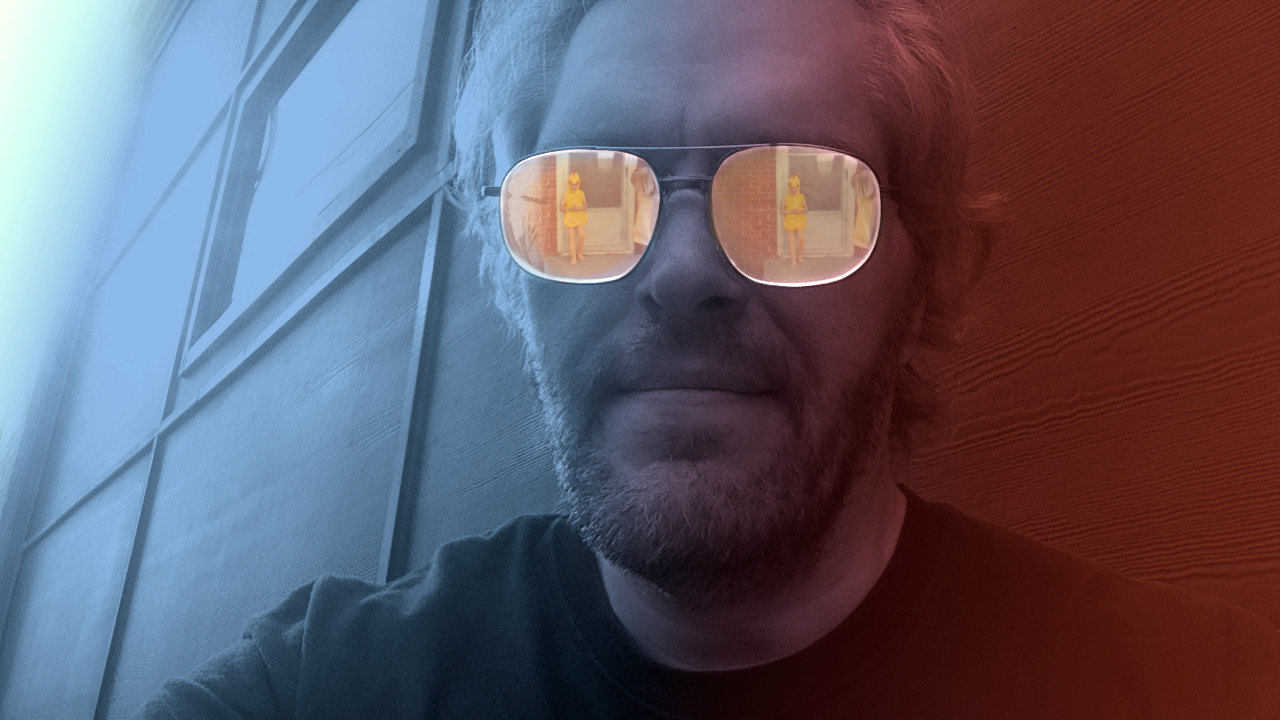 -------
Kenneth David Bryon Webber is an opinionated artist, designer, 3D modeler, animator, musician, and CEO of Plague of Smiles LLC, an art and music company. He worked on avionics for the FA-18 Hornet while in the Marine Corps then left with an Honorable Discharge to pursue a career in the arts. He attended the prestigious Savannah College of Art and Design, but only for a short time as a growing brain tumor brought a touch of madness and homelessness. Ken was another victim of the Cherry Point/Camp Lejeune Water Contamination Scandal that affected hundreds of thousands of Marines and civilians who were stationed at those Marine bases.
The tumor was discovered late but thanks to the VA, brain surgery, and gamma knife a real life is still salvageable. 2015 brought a heart attack and the installation of a pacemaker/defibrillator. His latest challenge is to drop a great deal of weight and keep it off. When that occurs then the VA will approve double hip replacement surgery. Ken lives with chronic pain and several of his joints are 100% 'bone on bone' due to the destructive nature of acromegaly.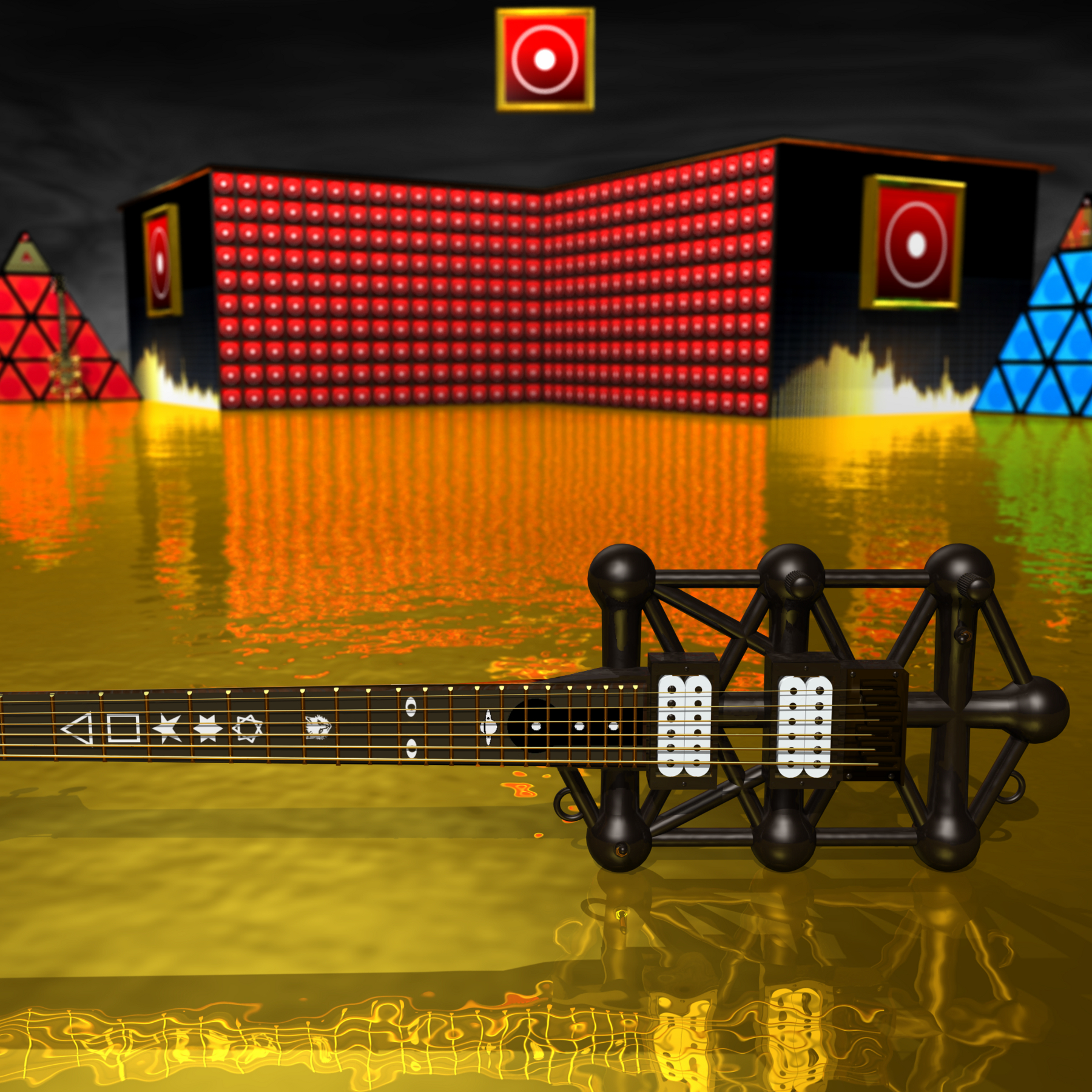 Ken is the creator of the Kabbalah Tree of Life inspired TRUTH™ line of Signature Guitars and MAAT™ Pyramidal Stacking Amps as seen above. He left Global Rail Systems, Inc. a former division of Vossloh in 2013 where he worked as their head of graphic design/advertising in order to focus on music and recording with Ableton Live, the BEST DAW on the planet! Today he lives in the secluded small town of Marlin, Texas where he owns his own art and music recording studio. His last formal client was working pro bono with Neck Illusions and guitarist Jennifer Batten (Michael Jackson, Jeff Beck, Marc Scherer) to create her signature line of Neck Illusions.
In 2018 he worked with Master mask-maker Scott Blake of Yordreem Creations. While attending a John 5 concert at Trees Nightclub in Dallas, TX Ken picked up one of John's masks and noted Scott's name on the label. In an email, he asked Scott if he could create a newer version of his Red Death paper mache mask if the original gamma radiation mask was sent as a guide. Scott said YES and a small limited run of masks was produced based upon Edgar Allan Poe's horror story The Masque of the Red Death.
Until my return I suggest you pay attention to Carol Marine and fellow SCAD artist David Boyd Jr. They are BRILLIANT!
This website and all it's art, music, video, and design copyright © 2000-2018 by Artist and Musician Ken D. Webber; All Rights Reserved. TRUTH ™ Line of Signature Guitars and MAAT ™ Pyramidal Stacking Amps created by Ken D. Webber copyright © 2000-2018; All Rights Reserved.
Plague of Smiles ™ is an Art/Music Company
Plague of Smiles LLC